Residential & Commercial Glass Company Sun City West, AZ
Residential and commercial window and glass repair services are more important than some think. Regrettably, most people do not think about a good window glass company until an emergency pops up, which could cause you to choose the wrong window replacement specialists. Superior Replacement Windows is an award winning a full service window and glass repair company providing replacement windows, window glass replacement, custom mirrors, custom shower and tub enclosures and sliding glass door repair to the greater Sun City West area.
Call for a free quote and onsite measurement in Sun City West: (602) 492-9080

Window Services Offered to Sun City West, AZ Residents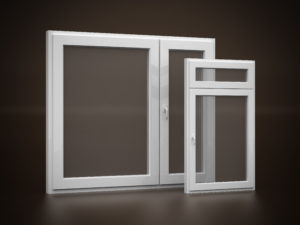 It is estimated that there are around 24,000 people living in Sun City West, AZ, though this number is likely larger since this estimation is from a couple years ago.
The construction of the city started in the late 70s by Del Webb. Before construction, this location was nothing more than farmland. The major crop in the area was cotton, but that was bound to change. The area is known for its beauty. This natural beauty continues to attract many to Sun City West, AZ, but there is one constant truth worth noting: All Arizona property owners need good windows.
There are two types of services offered by a good window glass company, which are residential services and commercial services. The following is meant to explain the importance of property owners having quality windows.
A Closer Look at Windows
Windows offer natural light, which lights up furniture and set pieces beautifully. It also allows inside plants to flourish without those inside worrying about the heat. Of course, there are sun screens if you want to reduce the heat that enters your property, though these are optional.
The problem is a lot of issues can compromise a window. For one, strong winds that are common in Arizona can blow debris on your windows. This could scratch your windows, reducing visibility and increasing that dull look that makes windows look unappealing. This devalues a home, and business owners could lose customers who find the look unattractive.
Strong debris can crack a window, too. This can pose a danger to your family or customers should the glass break suddenly.
Kids usually play in residential areas. They could throw baseballs, rocks, or any other item toward a window, and this could shatter the entire glass.
Remember that a broken or chipped window can lead to other issues. For example, insects can gain access to your property. Chipped windows could also force your AC to worker harder to keep the house at a comfortable temperature. An overworked AC could lose some of its lifespan, and it can also lead to a bigger electricity bill. Broken window seals can also lead to some of the issues just mentioned.
Energy Efficient Glass Windows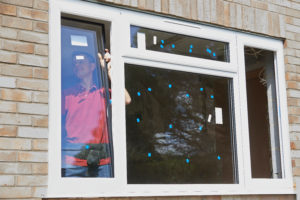 There is a lot that a good window glass business can do for residents, such as sealing any frame issues or repair windows. Of course, these are just some of the basic services, but there are others.
For example, you have the opportunity to install insulated glass windows that could keep a home a lot warmer. Keep in mind that this does mean dual or triple pane windows, which are a lot stronger. This could prevent criminals from breaking your windows.
It may even be possible to update the windows with energy efficient windows that help reduce the amount of UV rays that enter a home (or business). This can also help keep the AC air inside the property.
Everyone knows how hot Arizona can get, so you know it is important that this particular aspect of your home is taken care to make sure you and your family are always comfortable.
You should also know that good window glass specialists can also repair window frames, glass shower doors, glass tub enclosures, Arcadia glass doors, and regular shower enclosures.
Commercial Glass Services
Of course, business owners understand some of the benefits of having quality windows. Installing eco-conscious and UV repelling windows can definitely help a business save money due to the reduction of electricity use.
It should be noted that employees are more productive when the temperature is perfectly controlled. This means rethinking the way you see windows can also end up helping you get the most from your employees.
The ideal temperature is 72 degrees, just in case you were wondering.
Of course, it is also important that you consider dual or triple pane windows for added security. You should also get security screens, which can cloud the property from curious eyes.
A criminal is usually tempted by what he or she sees, meaning that super clear windows are not necessarily ideal for a commercial building.
A glass company can also deal with other types of glass that a business may use, such as conference room table glass, decorative glass, architectural glass, and regular office glass just to name a few. This really depends on what is needed for your home or what would be the most helpful.
One of the most popular types of glass being installed in commercial buildings are decorative room divider glass walls. These act as walls between offices, but they are see through with business-themed decorations.
These are just some of the services that could be expected by Superior Replacement Windows in Sun City West, AZ. You can talk to a specialist to find out more information and receive customized recommendations for your home or business.