Need Windows Repaired or Glass Replaced?
We Fix Windows & Glass Fast!
Serving Surprise AZ and the West Valley of Phoenix
Step 1
Call us for a free onsite inspection of your windows and generate a repair or replacement estimate.
Step 2
We order or custom build your windows to fit your home or office and schedule a time for installation.
Step 3
We come to you, remove any old glass or windows and install the new ones, removing any old material or glass.
Dual pane window seal failed & needs to be replaced?
No problem. Did a rock hit your window and it needs to be repaired? We can fix that. Sliding glass door not rolling smoothly? We've got you covered.
From energy efficient windows to glass tub enclosures, we have the latest glass and window technology. Our certified technicians can fix or install your windows pronto! Because we come to you, we'll handle the job from start to finish and make fixing a broken window a snap.
Our Glass Technicians Come To You
Certified Window Specialists
Not all window repair contractors and glazers are created equal. Our glass technicians have had at least 10 years of field experience and go through a rigorous screening program prior to being hired. Some window contractors in Surprise are home remodelers who do home repairs. We only specialize in windows and are the local experts.
Prepared For Anything
Our glass technicians come fully equipped to handle any issues that might arise on the job site. When replacing a window, using the right tools and materials for the job can mean the difference between a high quality installation and a poor one. We are prepared to handle any size job, including complete house window replacement or installation.
Satisfaction Guaranteed
If there are any issues with our window products or installation during or after the job, we will do our best to make things right. We only use the finest materials and keep a clean and safe work environment during removal, installation and cleanup of a window or glass repair job. Our reputation is important to us and we stand behind our work 100%.
Window Repair & Glass Replacement in Surprise, AZ
Located in the West Valley, Superior Replacement Windows in Surprise, Arizona is a window glass repair and window replacement company offering residential and commercial glazing services. Does your home or commercial property suffer from a broken window, cracked or chipped sliding glass door or broken glass shower door? Our trained experts provide window glass replacement services for both single pane and dual pane glass at your home or office. We also can provide custom cut glass such as glass shelving, bathroom mirrors, glass shower enclosures and table top glass.
Call us when you want to receive the best price quote for window repair in Surprise, Arizona! For glass repair service anywhere in the West Valley, please contact our glass shop:
Home Window Repair Specialists in Surprise, AZ
Superior Replacement Windows provides residential glass repair and replacement expertise for all types of household glass products. Our glaziers are specially trained and work with glass everyday. We can replace any type of energy efficient glass unit including single pane, dual pane and even triple pane windows. Our most common types of jobs are cracked glass patio doors, broken shower doors, chipped glass entry doors and shattered storefront glass. Rely on Superior Replacement Windows for your next home remodeling project. No bathroom or window renovation project too big or too small for our team. For a window replacement quote or to schedule an appointment, please visit our quote page on this website.
A Local Family Operated Window Glass Supplier in Surprise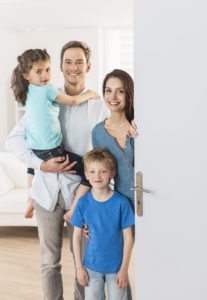 Superior Replacement Windows in Surprise, AZ is a family operated residential and commercial glass service center with a glass shop located in the West Valley of Phoenix. We service Surprise and also the surrounding areas of Wittman, Waddell, El Mirage, Sun City and Sun City West. We offer only the finest windows, shower glass doors, sliding glass doors, storefront glass and flat glass services. Our corporation operates under a contracting license, warranty, workmanship guarantees and manufactures our windows right here in Arizona.
We repair and replace with the best residential and commercial glass and components which surpass the original contractor's specifications. Our workmanship is supported by a warranty we provide in writing after every repair or installation. We have quick and easy appointment setting, 24 hours per day, 7 days per week through our website.
At Superior Replacement Windows, our mission is see ensure the complete satisfaction of every client, while at the same time offering experienced and friendly glass repair service at cost effective rates. When you want the best glass at affordable prices, we understand you have choices and we appreciate your consideration. For any questions regarding the price of windows, glass repair or warranty information, please contact our office.
Superior Replacement Windows in the West Valley of Phoenix is clearly the right choice for all your window glass repair and replacement needs.