Window Repair Surprise, Arizona
In order to keep your home cool and cozy during the hot summers and cold winters of the Surprise, Arizona, it is important that you have adequate insulation in your house. Most of the old homes have windows and doors with only single panes of glass. This allows the air to get inside a place easily and increase or decrease the temperature inside the house. Older windows and doors do not have proper insulation between the panels which contribute to air leakages. This implies that you will need to run your air conditioner or heater constantly to maintain the temperature of your home.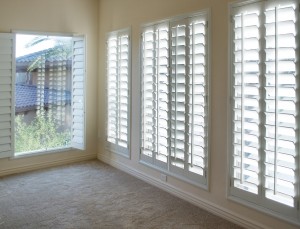 You can overcome this problem my investing in thermal insulated doors and windows. These kinds of energy efficient products are coated and treated with materials that can prevent the interior of your home to get affected by the outside temperature. Although, you will need to make an initial investment in such products you can reap its long-term benefits. They can pay for themselves in the long run, by reducing your electricity bills. The government is also encouraging homeowners to use green products in their homes by offering a tax credit for using such energy efficient products.
Regardless of the style of your home, there are replacement windows and doors that can go with any décor and fit into any space. Generally, the costs of these products are standard but the installation and quality of workmanship can vary from one company to other. You will need to find a company that has experience of supplying and installing these products.
Where can I find quality glass products in Surprise, Arizona?
If you are looking for a suitable glass company in Surprise, Arizona, then you need not look any further than the Superior Replacement Windows, Surprise, Arizona. At Superior Glass And Mirror, we offer all kinds of glass products to homeowners as well as construction companies.
We supply, repair and replace all kinds of glass products such as glass doors, replacement windows, roof windows, decorative mirrors, vanity mirrors, sliding glass doors, bathroom mirrors, bathroom shower doors, tub enclosures, glass tables and shelves for home or office.
You can visit our site to look at our range of products or fix an appointment with our representative. Our glass specialist will come to your place to discuss your requirements and propose a feasible solution for your needs, without any charges. Remember, we strive to provide quality products and services to our customers.