The Finest Residential Windows and Glass
Are you living in a residence which has a broken window? You can rely on us for your window repair, replacement and restoration needs. if you're considering quality glass and window replacement, Superior Replacement Windows are professional glaziers.
Home Window Glass Replacement
We are experts at replacing single pane and dual pane window glass units (IGUs). Our glaziers will visit your home and determine the correct size, glass type and coatings to restore broken glass in any type of window. With our process, we are able to keep the existing window frame in place and just replace the glass. Same day service is available for annealed single pane glass replacement, however, dual pane units must be fabricated in our manufacturing facility to the exact size and thickness of the original glass unit.
PVC and Aluminum Replacement Windows
Looking to upgrade your windows as part of a remodel or to save money on your energy bill? We offer a full range of PVC, aluminum and even wood framed windows that have the latest energy saving features. All of our windows and glass come standard with low-E coatings to reflect the harsh UV rays from penetrating into your house. Windows can be a major investment so we offer affordable replacement windows that have the same features as high-end brands such as Milgard, Anderson and Jeld-Wen but at lower prices. PVC windows are the most affordable and offer better insulation vs. aluminum windows which create a thermal pathway into the home. Our energy efficient window experts will be able to discuss all your options and we also offer a free measurement and price quote.
Custom Glass Shower Doors and Tub Enclosures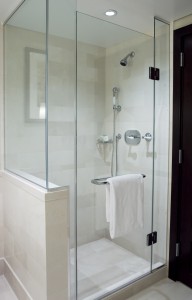 Superior Replacement Windows Surprise are leaders in configuring, developing and setting up custom made glass shower and tub enclosures, bathroom shower doors, frameless shower doors, sliding shower doors and frameless tub enclosures. To prevent any occurrence of water leakage and shower head spray outside of the enclosure, we apply proper ventilation for water containment. Expenses are kept low by utilizing regular glass sizes which minimizes assembly and cutting specifications. When properly assessed and installed, a glass shower enclosure can provide long lasting splendor and prestige to any bathroom or tub.
Sliding Glass Door Repair & Replacement
One of the weakest windows in your house can be sliding glass doors in Surprise, AZ. Flying debris from landscapers, golf balls, misguided pets and birds may cause chips and breaks. Tempered or laminated security glass sliding doors are what we deploy. To save money and energy, it is best to use insulated glass since the doors are very large.
Custom made Glass Table Tops
Whatever size glass you need, Superior Replacement Windows Surprise customizes your preferences for any table, piece of furniture and also for patio tables that come that has a center hole for the umbrella. A glass technician will visit your house to designate the glass type (safety), thickness, edging and dimensions to meet your table top application.
Sophisticated Residential or Commercial Bow and Bay Windows
Superior Replacement Windows Surprise selects and designs bow and bay windows with care to enhance the splendor and add to the worth of your residential or commercial property. We have an extensive range of configurations and angles available for boxed, bayed and curved windows. A tinted, insulated, laminated or architectural glass can be determined to improve the performance of the bow or bay window.
Custom Mirrors and Bathroom Glass
Superior Replacement Windows Surprise offers a wide array of tailor made glass mirror options for walls, bars, vanities, bathrooms and decorative mirrors and shelving. We will come to you and assist you in creating distinctive new designs for either your living or work place. Our installers make use of exclusive and exceptional hardware and adhesive to assure your mirrors last a long time in the future.
Weatherized Skylights and Roof Top Windows
Skylights and roof windows are uncovered openings that are insecure to the weather, particles from the air and trees. In the case of a mishap, Superior Replacement Windows Surprise installers are professionals in the replacement of commercial or residential skylights and roof windows. Care is taken to ensure proper fit and sealing to avoid water leakage.
The Finest Specialty Glass Shelves
Superior Replacement Windows Surprise specializes in creating glass shelves in various fixtures and wall mounts. Any type of shape, tinting, mirrored or laminated glass is ready to be installed by dedicated consultants.
Tailored Window Screens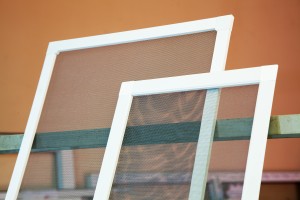 Specialty screens and replacements for the windows in your home or company can help to decrease energy costs and offer a buffer against outside particles and pests. Superior Replacement Windows Surprise deals with all types of screening tasks like those for large area sliding doors, solar screens, pet screens, curved windows and security screens.